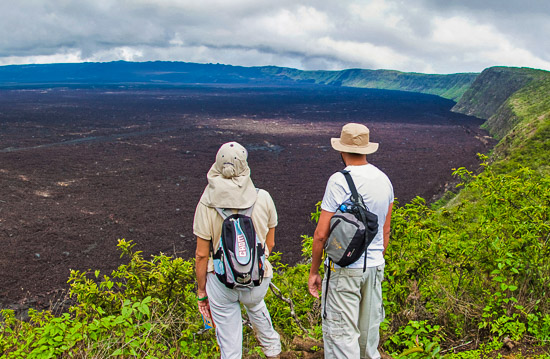 Optimal use of your scarce time in Galapagos
Our active naturalist cruise programmes are the most efficient way to make optimal use of your scarce time on the Galapagos; combining evening or nocturnal displacements with at least two excursions per full day; there may even be an extra activity! These activities are conducted by the best English-speaking naturalist guides.
Alternative island-based day tours ('island hopping programmes') lose a lot of time in moving back and forth, often on an uncomfortable speedboat, and can generally only visit one closer site each day (at noon). Meanwhile the Treasure heads for more exclusive destinations and shows its passengers twice as much in the same amount of time. Also, large expedition vessels can't enter the shallow paradisiacal bays where we drop the anchor.